Taos, New Mexico is located in the heart of the Southern Rockies. Nowhere else in the lower 48 can you find such a unique blend of magnificent scenery, beautiful weather and excellent fly fishing on a year-round basis.
Visit high mountain lakes and streams – Red River, Rio Hondo, Cimarron River, Rio Costilla in Carson National Park's pristine Valle Vidal, Coyote Creek below Angel Fire, Eagle Nest Lake. Hike in "wild and scenic" river canyons like the Rio Grande Gorge. Explore the more accessible, but fantastically beautiful Cimarron Canyon, with a northern New Mexico fly fishing guide consequently, offers a variety of fly fishing opportunities, without the crowds.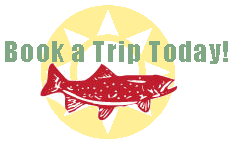 New Mexico Fly Fishing
Hire a New Mexico fly fishing guide
Due to our southern latitude we almost always have something that is fishing well even in the middle of winter! In Taos you can ski at Taos Ski Valley one day and fish the next day. On the geothermally heated Red River, fish for wild "cutbows" in the warm New Mexico sun.
Taos is only an hour's drive from great fishing and some of our favorite streams in Southern Colorado.
An excellent destination for those who like to do other things or are traveling with parties having diverse interests, Taos has world-renowned art galleries, award-winning dining and accommodations, white-water rafting, backcountry hiking and skiing, and technical climbing.
In the summer you can fish the beautiful cold waters of Northern New Mexico with one of our guides while your family enjoys shopping and gallery hopping, in addition your kids can go on a jeep tour, raft trip, horseback trail ride or llama trek.