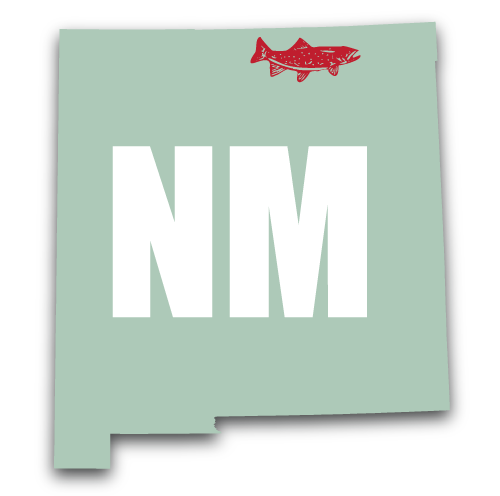 Flies: Big Stoneflies, Varied Mayflies, Midges, Caddis
And Hoppers! Hoppers! Hoppers!
Type: Medium sized tailwater with freestone qualities
Prices
Season: July – November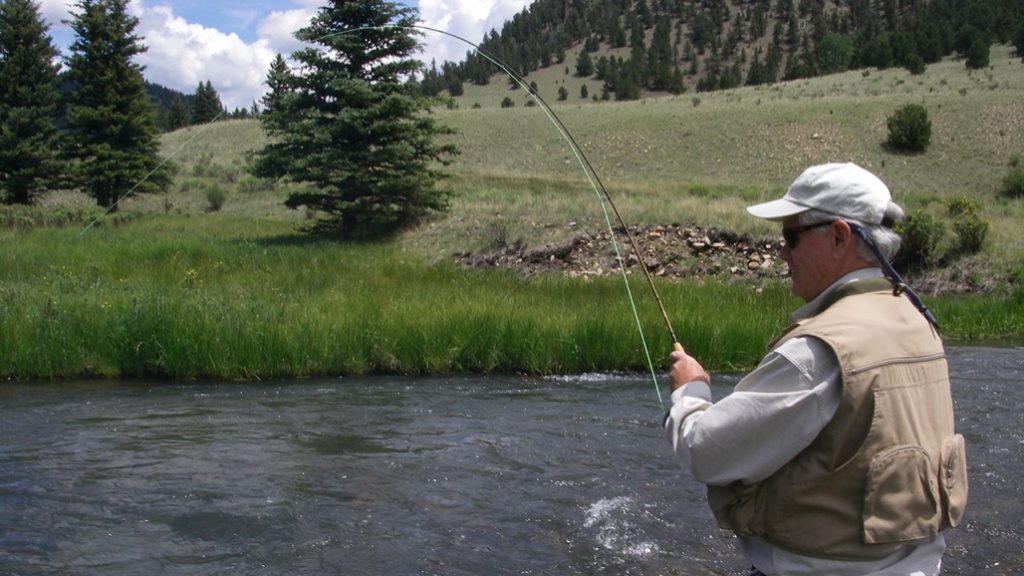 Valle Vidal Fly Fishing Guide Service
The Rio Costilla, the main fishery in the Valle Vidal, is a medium size tailwater springing from the bottom of Costilla Reservoir in Vermejo Park. The Rio Costilla is loaded with Rio Grande Cutthroats averaging 8 to 12 inches, and some much larger.
It runs through beautiful, wide-open high mountain meadows, making it a superb stream for beginners.
There are several ponds and lakes nearby as well. Some lakes have an abundance of fresh water shrimp which the large Cutthroats gorge on. These are the places for float tube fly fishing at its best!
The Valle Vidal (VIE yay vee DOLL) unit of the Carson National Forest is a special reserve managed jointly by the Forest Service and the New Mexico Dep't of Game and Fish. The Valle Vidal is one of the last holdouts of the rare indigenous Rio Grande cutthroat trout. The Rio Grande Cut is the only indigenous trout species in the Rio Grande drainage. It's a feisty little trout with very unusual and beautiful markings.