The lower Green River tailwater below Fontenelle Dam and dozens of wild mountain freestone streams flowing from the immense Wyoming Range all offer pristine settings and "quality flyfishing without the crowds" for exceptionally large trout, all within a two-and-a-half-hour drive from Jackson or Salt Lake City.
Southwest Wyoming is the best kept flyfishing secret left in the lower 48 states!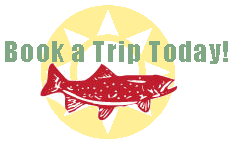 Southwest Wyoming Fly Fishing Guides
Fishing the Smith's Fork and Fontenelle Creek is like taking a step back in time, when there were only wild, clear, cold freestone mountain streams; before dams! Wildlife abounds and you can fish for an entire summer without fishing the same place twice. We have access to several miles of the best private fishing on the three best streams in the region. The best time to fish this region is from July 1st through October 31st . Come float the Green River with one of our guides and wade-fish on sprawling ranches where the trout are wild and the scenery is boundless!
Kemmerer, Wyoming
Van's Green River operations are based out of Kemmerer, Wyoming, just a little over two hours from Salt Lake City. From here we fish the Green River above and below Fontenelle Reservoir; two long stretches of Fontenelle Creek; the Ham's Fork, which runs through Kemmerer; and the Smiths Fork, which is about an hour from Kemmerer. All are fabulous fisheries, each offering something different, and all have "quality fly fishing without the crowds."
There are nice accommodations in Kemmerer and there are several restaurants to choose from but Kemmerer isn't a big tourist town. Clients come here to fish! There are no five-star lodges, fancy restaurants or hopping nightclubs here. Just basic stuff and great fishing opportunities, and of course, professional, experienced guides from the Solitary Angler.
Many clients have combined fishing here with the Green River below Flaming Gorge or the Snake River near Jackson, and most tell me this was their favorite part and that they caught larger and sometimes more fish here. Many have told me this is the best trout fishing they ever had!