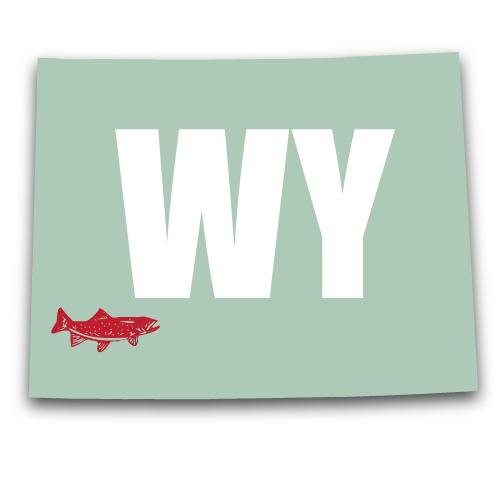 Flies: Midges, Stone Flies, Caddis, Hoppers, Baetis, Tricos
Type: Medium sized tail-water, riffles, pools, undercut banks
Prices
Fontenelle Creek Fly Fishing Guide Service
Fontenelle Creek is located on the Rocky Gap Ranch in southwest Wyoming, just 30 minutes from Kemmerer, WY. It is our newest private fishery and many people think it's their favorite because it's so wild and remote and gets very little pressure.
This is a fabulous, medium-size freestone stream offering great dry fly and nymph fishing for wild rainbows and browns that average 12 to 16 inches with many larger fish. There are also some cutthroats and a few brookies in the river. Like the Smith's Fork it is only fishable from late June through mid September. In classic Wyoming fashion the Fontenelle Creek winds back and forth creating numerous riffles, runs, shelves, glides and under cut banks for the trout.
This is truly virgin water that rarely gets fished, and dry fly fishing can be spectacular at times.
Use our Fontenelle Creek fly fishing guide service with one of our expert guides.
Available to S.A.C. members without a guide! (Private Water)
Hatches include stoneflies, caddis, various mayflies and of course terrestrials like hoppers. Streamers also work well here. There are at least three miles of private water and at least an additional three miles of public (BLM) water that is land-locked by private water.
Call Van Beacham personally to book at 575-776-5585 (leave message) or email him.