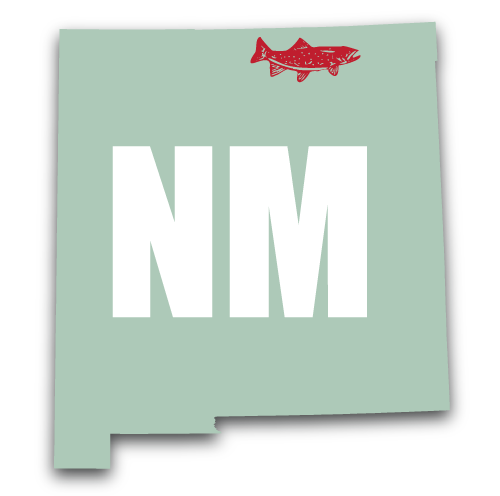 Flies: Stone Flies, Hoppers, Streamers, Big Bead Head Nymphs, Midges, Caddis.
Type: Big canyon water, pockets, riffles, pools, and slicks.
Current River Flow Rate (at Taos)
The Rio Grande River flows out of Southern Colorado's San Luis Valley into the 70 mile long Rio Grande Gorge, a sheer canyon running parallel to and slightly west of the Sangre de Cristo Mountains near Taos. The Rio Grande Gorge is the epitome of wild freestone river fishing. Uncontrolled by dams for the most part, the river is influenced almost completely by nature. As a result the trout, like the fishing, are unpredictable.
The spring (April) before run-off, during the classic caddis hatch, and fall are the best and most consistent times to fish the Rio Grande Gorge. Streamers work well for lunker cutbows and browns, especially for fall browns. For the most part our trips are hike in and wade or drive up and wade.
For the adventurous angler who likes a chance at catching large wild trout that have rarely if ever been hooked or seen a fly, the Rio Grande Gorge is just what the doctor ordered.