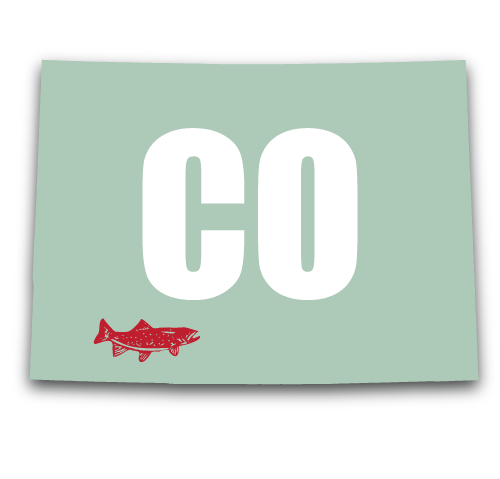 Flies: Baetis, Tricos, Hoppers, Small Golden Stones, Caddis, Midges, Craneflies, Snails, Scuds
Type: Beautiful tailwater, deep undercut banks, long riffle
After years of trying, I finally got a piece of the Conejos River! It's a sweet piece of water, almost exactly a mile long, just enough for a full day of fishing. Less than one hour from the old blinking light (the intersection where you turn to go to the Taos Ski Valley or the Gorge Bridge) it's easy to get to from Taos.
There are several enhanced structures, increasing the amount of good habitat and fishable water. It's low enough in elevation that it fishes later and earlier in the year than further up in the canyon. It's also above most of the irrigation so it doesn't get too dewatered, except during a severe drought.
Like all the Conejos, it has great hatches. I've already seen golden stones, yellow Sally's, PMD's PED's, tiny grey duns, western drakes and various caddis hatches. This is a real river with real hatches!
Season: Spring/Summer/Fall Fishing! (Private Water)