We offer Southern Colorado fly fishing on private water, including the incredible Culebra Creek and upper Rio Grande Valley. We have locations a few hours' drive from southern Front Range cities of Colorado Springs, Pueblo, Walsenburg and Raton, and valley towns of Blanca, Salida, Alamosa, Monte Vista, Del Norte and South Fork.
Ask us about accommodations in the area so that you can maximize fishing and minimize driving.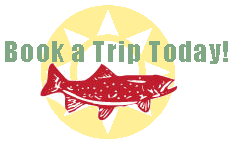 Southern Colorado Fly Fishing
Enjoy the amenities of Taos or Angel Fire in northern New Mexico and let us guide you to great Southern Colorado fly fishing, a little over an hour away. Visiting Great Sand Dunes National Park? Meet us less than an hour's drive south for unforgettable, uncrowded and unspoiled southern Colorado fly fishing.
Fish with us on the Rio de Los Pinos and the Conejos River, draining the beautiful and undiscovered east slope of the spectacular southern San Juan Mountains.
Discover our splendid new waters on the Conejos for rainbows, browns and cutthroats that average 12″ to 18″.
Finally, don't miss a day on Culebra Creek (near San Luis, Colorado). We love this place, and you will too! Miles and miles of exclusive, isolated, pristine tailwater in an emerald green valley are rimmed by some of the highest mountains in Colorado and New Mexico. You'll find meander after meander of big holes, undercut banks and sparkling riffles, and big, clean fish lurking everywhere. This is your river, your fish, your own piece of the Rocky Mountain West.
Something to write home about!