Free Fly Casting Instruction with the Solitary Angler
Every Saturday at 10:30 am
Meet in front of Tim's Stray Dog Cantina in TSV
June 2nd – September 1st
(except June 23rd when we'll be fishing elsewhere) Taos Ski Valley –
Reservations Required
Call the Solitary Angler 575-758-5653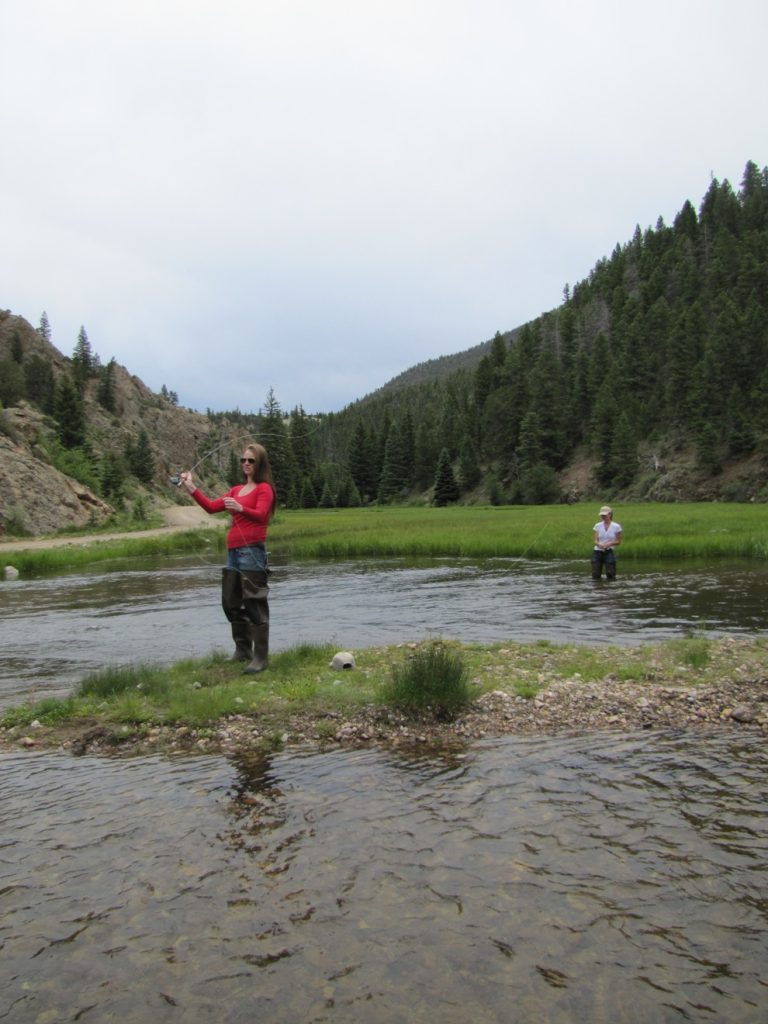 Led by Van Beacham, owner of the Solitary Angler, and his staff of certified instructors, the "quick start" fly casting class will take place at Taos Ski Valley every Saturday from 10:30 a.m. to noon and will cover the basics of fly fishing.
"Over the years I have have developed a unique technique that makes learning to fly cast fast, fun and easy." – Van Beacham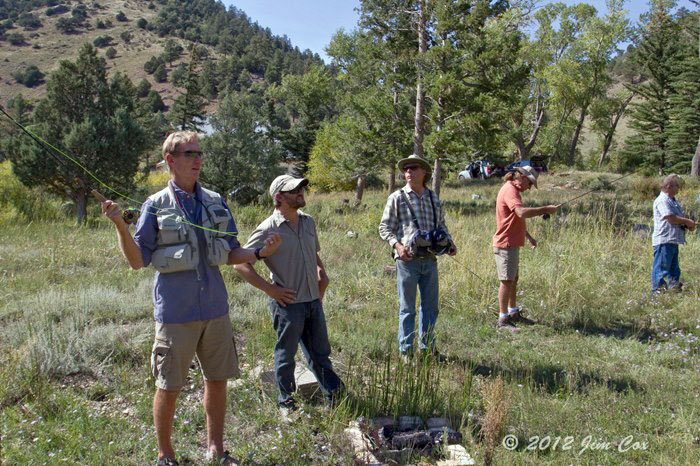 Free One-and-a-Half-Hour Class
Certified instructors from the Solitary Angler will teach you:
How the fly rod, reel and line work together
The 3 elements that form a good cast
How to cast overhand and backhand even in the wind
How to shoot line out and strip line in
What You'll Need
Students are encouraged to bring their own equipment, and fly rods and reels will be available to borrow at no charge (they may be reserved in advance by calling 575.758.5653 or 866.502.1700).
After the class there will a lunch break followed by a Small Stream Fly Fishing Class for those that sign up for a fee.
Half Day Quick Start
Fly Fishing Class
Every Saturday at 1:00 to 5:00 pm Memorial Day – Labor Day
*Price – $125 per student (rod and reel included)
The Solitary Angler Quick Start Fly Fishing Class will teach anglers how to:
Approach the stream and read the water
Select the right tackle and fly and tie it on
Use the right casting technique for each situation you encounter
To obtain the right drift – line mending
Identify insects and match them
Fish dry flies and nymphs
Hook, land and release a trout…..hopefully
Practice good fishing etiquette
*Price does not include fishing license, waders (if needed) or sales tax